NZ broke off from the Supercontinent Gondwanaland about 130 million years ago and took with it a range of plants and animals that would eventually evolve to become some of the most exotic and truly unique on our planet. Although the land area of our two little islands isn't huge there is over 20,000 km of coastline to point your camera at.
NZ is blessed with beautiful beaches, snowy mountains, volcanoes, crystal clear rivers and loads of lush green native forest. With a population of only 4 million there is plenty of countryside to roam around in and yes, plenty of sheep (about 40 million of them).
But we are not all bush, beach and barnyard animals, no there are cities here too with amazing culture, galleries, cafes, great music and festivals.
Plus us kiwis are some of the friendliest people on earth, and our 'can do' attitude has earned us a reputation as the little country that can do anything it puts its mind to.
Reading all the guide books will give you some idea of the things you should see while here but there are hundreds, no thousands of places you will only find if you leave the tourist trail to discover that spot you will remember for the rest of your life.
CamperCo's home base, the South Island, is particularly spoiled with awesome things to see and do. Here are just a few possible options to give you a taste of where you might like to head.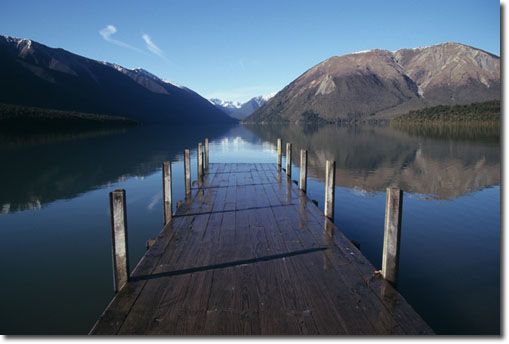 GLORIOUS GOLDEN BAY
From Nelson head towards the Abel Tasman National Park (definitely worth walking) but before Kaiteriteri take a left up and over Takaka Hill (or 'marble' mountain) and down into the Takaka Township. Takaka is a small peaceful town which provides the perfect base to get supplies and explore what Golden Bay (named for its beautiful gold sand beaches) has to offer. To the south are the stunning beaches of Ligar Bay & Tata Beach and onto Totaranui, the northern tip of Abel Tasman National Park. To the north of Takaka you'll find Pupu Springs – optically the clearest water in the world, the funky Mussel Inn Café & Bar and of course Farewell Spit and the rugged but beautiful West Coast with surf beaches and wildlife. Inland up the Arori Valley is excellent river fishing, the Naked Possum Café & Bar and the start of the Heaphy track. Summer time in Golden Bay is especially laid back and no one is in a hurry. There are plenty of excellent music gigs that come through, and countless nooks and crannies that we will leave for you to find for yourselves. If you're heading to The Bay you'll want at least a few days and ideally a few weeks as this place can really get under your skin.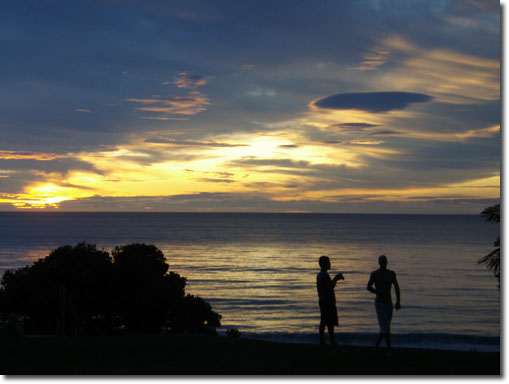 THE WEST COAST and CENTRAL OTAGO
The West Coast is Magic. Native bush galore, classy surf breaks, the mighty Southern Alps, Pancake Rocks, glaciers, and rivers. The Coast is a must for anyone who wants to check out native NZ. Nelson is the closest major town to the upper west coast and the perfect place from which to stage a trip down this fabled piece of country. You'll need at least 4 – 5 days and then have the option of backtracking to Nelson or driving either Arthur's Pass over to Canterbury (Christchurch), or over Haast Pass into Central Otago (recommended). Once you're in Central Otago it's a whole nother kettle of fish, dominated by one of the world's classic highcountry landscapes. The towns of Wanaka & Queenstown are set beside lakes with picturesque world renowned skifield mountains rising around them. Known as the adventure capital of NZ this district offers thrills and spills during the day and excellent after hours entertainment for the partiers among us. The perfect base to hit the mountains in the winter months, or chill by the lake in the summer. From there you could either go east to the Milford Sound & Fiordland, south to end of the earth, west to Dunedin (recommended), or north and end up in Christchurch. . . . . too many options really – but they're all good ones!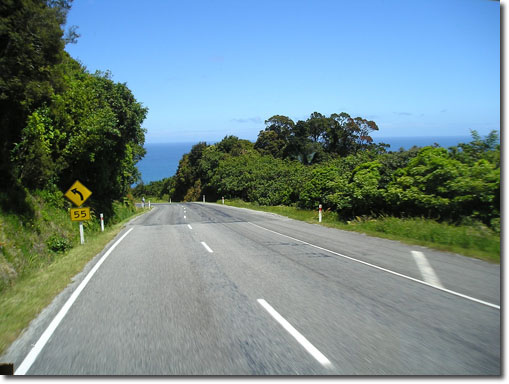 MARLBOROUGH SOUNDS and KAIKOURA
If you come from the North Island on the ferry you'll be glad you did – because this boat ride takes you through the outstanding Marlborough Sounds. The start of the Sounds is also just an hour's drive from Nelson if you're heading in the other direction. There is beautiful native bush, excellent sea fishing and heaps of little bays and inlets to explore. Onwards to the East Coast we have Kaikoura, 'kai' meaning food and 'koura' meaning Crayfish, which is about a 3 – 4 hour drive direct from Nelson. Kaikoura is small coastal fishing village set with a dramatic mountain range right behind it. It offers some of the best ocean wildlife in the world. You can go whale and dolphin watching by boat or by plane, or stick to the coast and try your luck in the surf.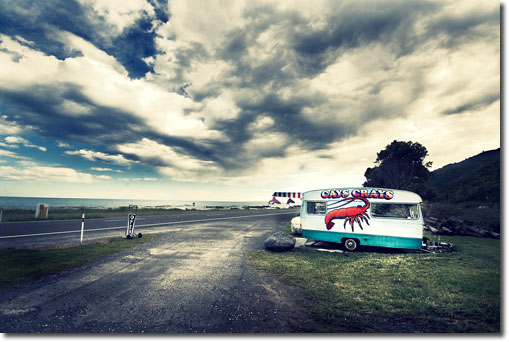 NELSON LAKES
Only an hour and a half drive south of Nelson is Lake Rotoiti and Lake Rotoroa. Lake Rotoiti is the most easily accessed and the town of St Arnaud provides the base for Rainbow Ski field in winter and lakeside hangout in summer. We definitely recommend a walk around the lake and for those more adventurous there is some amazing tramping and fishing to be done in this region. Take plenty of insect repellent as the sand flies here are the size of saucers! From the Lakes you can head east to Blenheim / Kaikoura / North Island, South over Lewis Pass to Hamner Springs and Christchurch, or West and follow the Buller River to the mighty West Coast.
We have obviously only brushed the surface of what's on offer in this country because of course you have the whole NORTH ISLAND to explore if you choose. Just drive your campervan on one of the ferries crossing Cook Strait and away you go. If you want more info on where to go and what to do while here you will find are a myriad of guide books on the subject.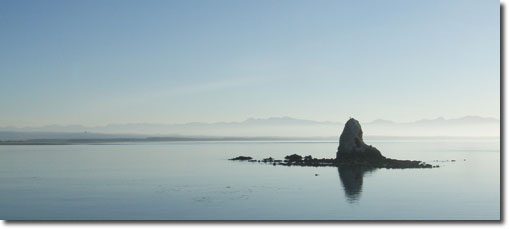 Touring New Zealand in a Camperco Van is the perfect way to see and experience what NZ has to offer and can be one of the best experiences of your life. Firstly though, some important information on driving in NZ.
Q. What side of the road does traffic drive on in New Zealand?
A. THE LEFT HAND SIDE OF THE ROAD.
Q. Do I need a driver's licence to rent a campervan in New Zealand?
A. Yes, you must have a current overseas driver's licence or an international driving permit.
Q. Do I need to carry my driver's licence/driving permit with me when I am driving?
A. Yes.
Q. What is the maximum speed limit on the open road?
A. The maximum open road speed per hour is 100km and urban areas are usually limited to 50km.
Q. What are the roads like?
A. The roads are generally in good condition but can be full of twist and turns at times with limited overtaking areas. If you have a car driving too close behind you who is making you drive faster or feel uncomfortable, simply pull over and let them past. We recommend against driving on private roads (such as on farms etc) as much as possible. Be aware that insurance may be denied according to the circumstances if you have an accident while driving on a private road.
A few simple tips you can use to reduce any negative ongoing effects of your travels long after you've flown out of the country.
It's important to pack out what you pack in, that's why all our campervans are fitted with small rubbish bins. There's nothing worse than hiking up to look at a glacier to find chip packets on the ground!

If you drink/take drugs and then drive in this country you will be prosecuted, and chances are your van touring days will be over for the rest of your time here. Don't do it!

The NZ Police are very good at catching drivers who break the speed limit. Also speeding and parking tickets have a way of following you back to your home country. So for the preservation of your hard earned, and the safety of others on the road, always stay within the speed limit (and hey, you'll use less gas by not speeding so everyone wins)

Alway use a public toilet – most NZ service stations have one. Never go to the toilet near a waterway as this is an excellent way of spreading disease. For downloadable information on public toilet locations across NZ visit this great website: